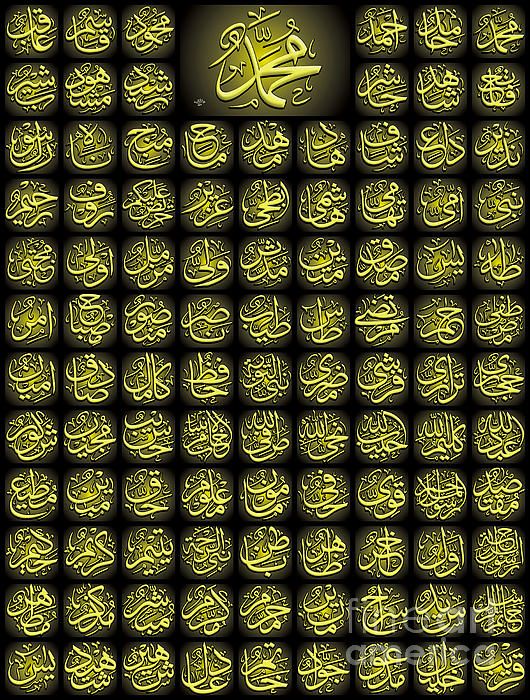 99 Names Of Prophet Hazrat Muhammad (S.A.W.W)
Allah Azzawajal in the name of most affectionate, the merciful.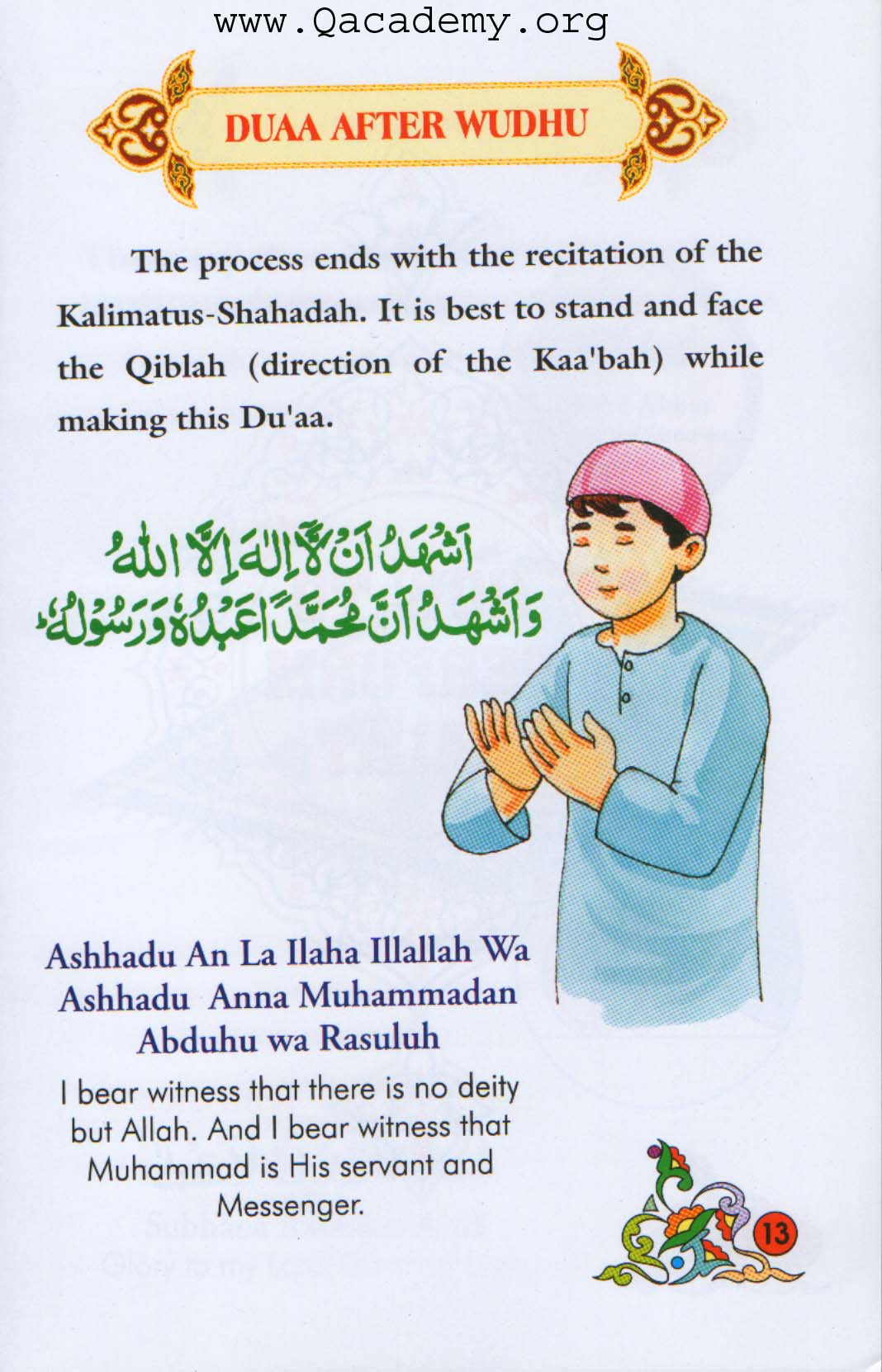 I Bear Witness That There is No Deity but Allah. and I bear witness that  Muhammad(S.A.W.W)  is his servant and Messenger.
Wudu or Ablution Wuḍūʾ is the Islamic procedure for cleansing parts of the body, a type of ritual purification, or ablution. Wudu involves washing the hands, mouth, nostrils, arms, head, and feet with water and is an important part of ritual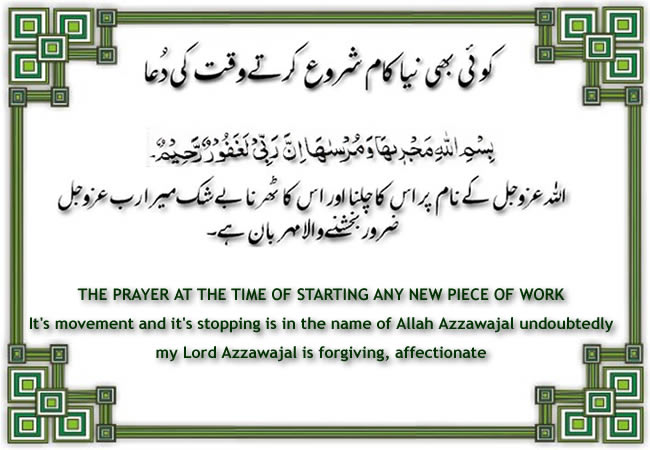 It's movement and it's stopping in the name of Allah Azzawajal undoubtedly my Lord Azzawajal is forgiving, affectionate.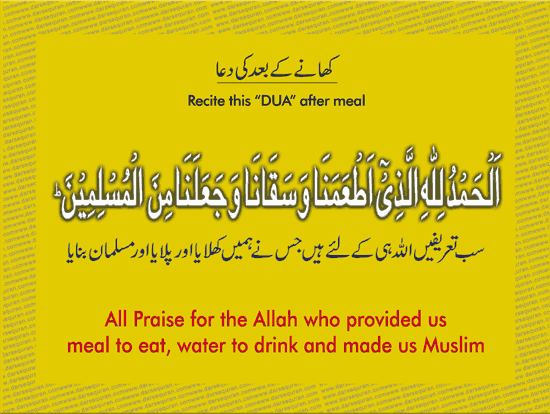 All Praises for Allah Who Provided us Meal To Eat, Water to Drink and made us Muslim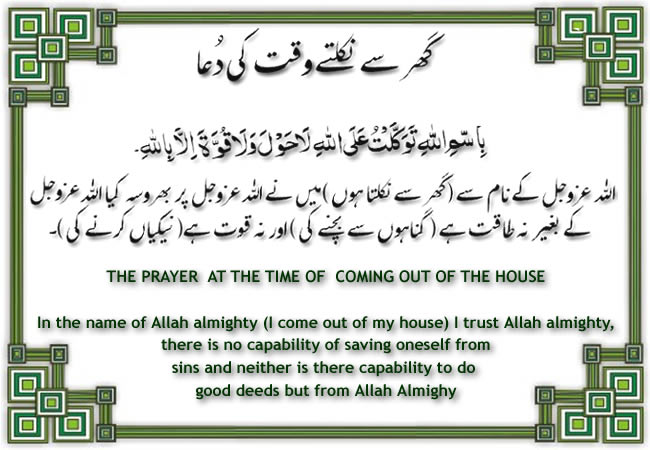 In The Name Of Allah Almighty (i comes out of my house) I trust Allah Almighty, there is no capability of saving oneself from sins and neither is there capability to do good deeds but from Allah Almighty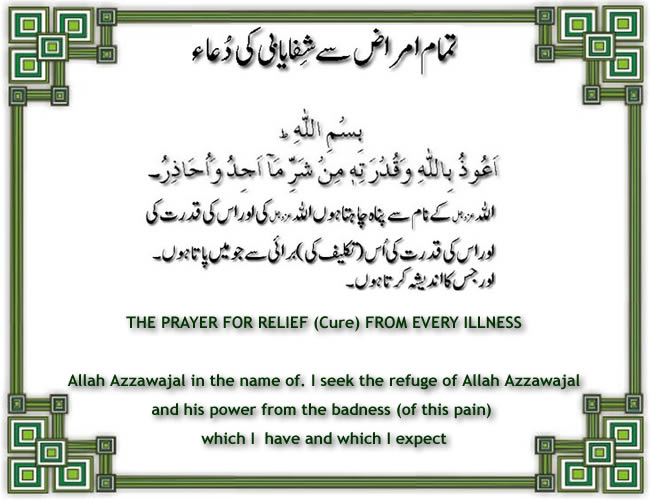 I Seek The Refuge of Allah and his Power from the badness (of this pain) which I have and which I expect.
O Allah, Almighty I Seek your refuge from impure Jinnat (male and female)